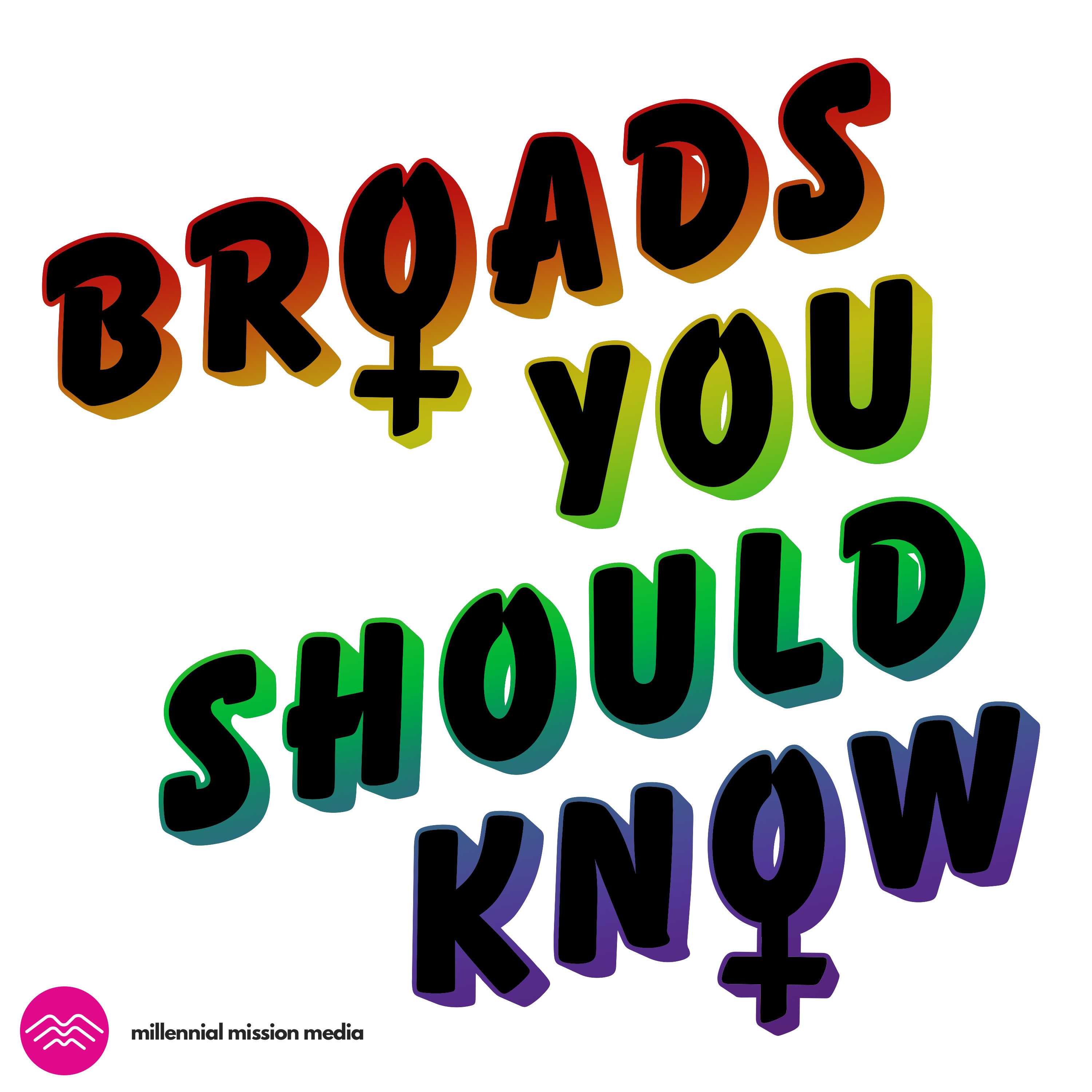 Broadly Speaking is an unscheduled BONUS episode of Broads You Should Know where the hosts talk about their lives and the Broad-related content they've been enjoying lately.
This week, we're introducing our BRAND NEW CO-HOST of Broads You Should Know, Chloe Jade Skye! Chloe may sound familiar to you... and that's because before last week, she was known to the world as Justin Xavier. Here, she talks about her decision to come out as transgender, how quarantine played a role, and how things have changed since "going public."
Then, Sara, Sam, & Chloe discuss some of the tv shows that have been helping them get through quarantine, including Pose, Sense8, Alone, The West Wing, and more!
A link to Chloe's blog talked about during the episode:
https://atransgirlhasnoname.com/2020/07/11/defining-womanhood/
—
A Broad is a woman who lives by her own rules. Broads You Should Know is the podcast about the Broads who helped shape our world!
—
THE HOSTS
Broads You Should Know is hosted by Sam Eggers, Sara Gorsky, & Chloe Skye
IGs: @BroadsYouShouldKnow @SaraGorsky @SamLAEggers
Chloe's Blog: www.chloejadeskye.com
Chloe's other podcasts: "Modern Eyes with Skye and Stone" & "Skye and Stone do Television"
Sam's short: "Dickie & Bea"
www.BroadsYouShouldKnow.com web design by Sara Gorsky
Email us: BroadsYouShouldKnow@gmail.com
Produced by Chloe Skye & Jupiter Stone; Edited by Chloe Skye